Commissioned Work
Working with individuals, Joseph will collaborate with clients to build personal works that reflect their interest and passion. For gallery presentations, his sculptures would appeal to the unique clientele of the particular gallery, to coincide with the gallery's creative balance.
For all purchases, he will provide education as to the handling, cleaning, and care for a specific piece.
Our services offer local delivery and installation at a minimal fee, including recommendation for presentation and placement, determining where and how the sculpture will have the desired impact. To deliver a sculpture outside the local area we will also provide crating and shipping capability for cost.
For more information send email to
Previous commissioned works of art are shown as examples. Enjoy.
page 1 | page 2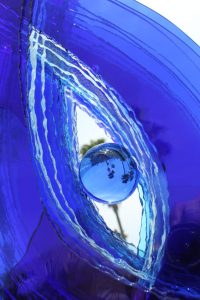 Blue Lace
Gemini
2pcs, 28in H x 12in W x 30in D, 35lbs
top of page
2pcs, 14in H x 18in W x 10in D, 30lbs each.
top of page
M81/Bodes Galaxy
4ft W x 8ft H at 2,000 lbs
top of page
Arctic Sea
Glass/Acrylic, 18in H x 14in W x 14in D, 10 lbs
top of page
Wall Street
14in H x 9in W x 17in D, 40 lbs
top of page
Stairway to Heaven
14in H x 9in W x 17in D, 40 lbs
top of page
Amor D' Familia (family love)
14in H x 9in W x 17in D, 20 lbs
top of page
page 1 | page 2